Empire State Roads
Photo Gallery
Monroe County

Page 2
---
This bridge spans the outlet of Irondequoit Bay at Irondequoit Bay State Marine Park, and connects the towns of Irondequoit and Webster. It replaces a fixed span that was removed in 1985, leaving no vehicular crossing at this location until December 1st, 1998. At right is a county reference marker bearing the legend 08-000-001.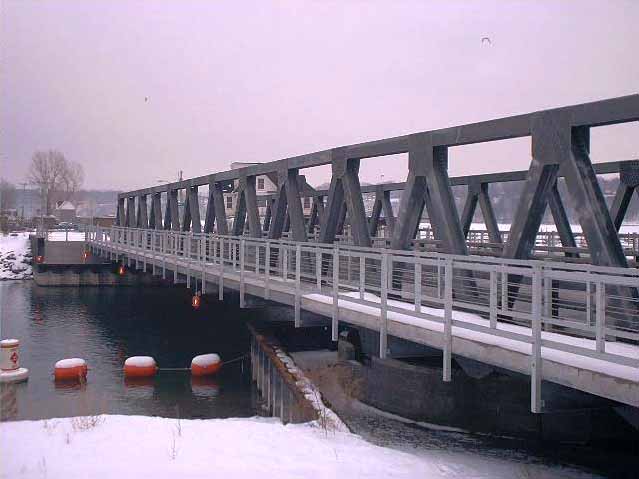 This bridge is for seasonal use: its moveable span is passable to motor vehicles between December 1 and April 1 only. At other times, the bridge lies open along the west side of the channel, where only the pedestrian walkways remain open for recreational purposes. At bottom right in this picture is the pivot on which the span turns; it is not motorized.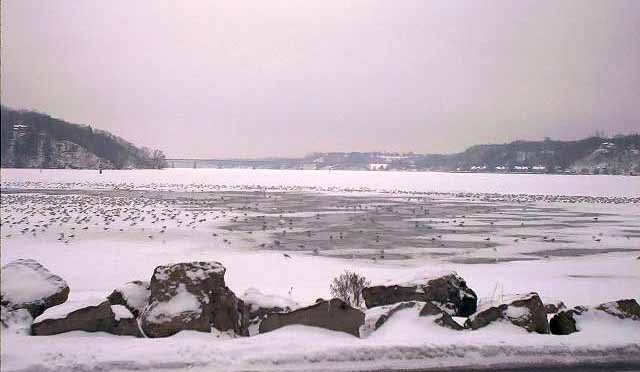 From the surrounding marine park, a view of Irondequoit Bay (and its waterfowl) is afforded. The bay is quite shallow and is flanked by rugged glacial bluffs. It is actually the flooded mouth of the Irondequoit Creek Valley. In the distance is the Irondequoit Bay Bridge, Monroe County's longest, which carries NY 104 and is the only bridge spanning the bay proper.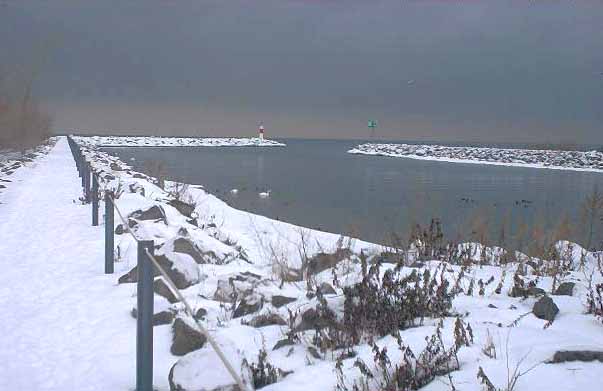 This channel was created when the old fixed bridge was removed to allow navigation through the outlet. This view is from the west end of the bridge, facing Lake Ontario.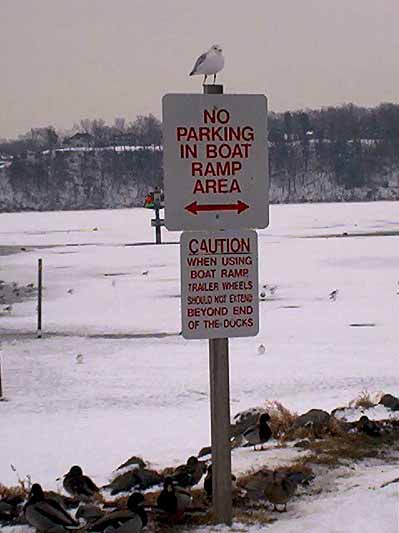 A seagull perches in quiet defiance of park regulations. The last word on the bottom sign, furthermore, is "docks" rather than "ducks."
< Part 1 (NY 253)
Part 3 (Miscellany) >
Monroe County Highways >>
<< Back

---